Rescuing China's biggest asset acquirers, HNA Group Co.
1 Mar, 2020 07:41
source:
Singularity Financial
Singularity Financial Hong Kong March 1, 2020 – In mid-February we wrote about possible takeover plan might be revealed for debt-laden HNA Group Co. Ltd. (HNA) after the coronavirus outbreak scared off travelers and cut off the conglomerate's main source of income.
HNA Group, one of the biggest asset acquirers to emerge from China in the past decade, has failed to resolve liquidity difficulties that stretch back to late 2017 and for months, has been seeking help of the Hainan provincial authorities to manage its liquidity. On Friday February 29, the government of Hainan appointed an executive chairman for the company and set up a working group of officials to oversee the effort, HNA said in a statement on Saturday.
The leader of the joint working group is Gu Gang, chairman of Hainan Development Development Co., Ltd., and the executive deputy leader is Ren Qinghua, director of the management committee of Hainan Yangpu Economic Development Zone. Li Shuangchen, Cheng Gong, deputy director of the Credit Management Bureau of China Development Bank.
HNA is not able to thoroughly deal with liquidity risks itself, the company said in a post on its official WeChat account on Saturday.
According to SCMP, the weekend reshuffle comes as HNA Group, which owns Hainan Airlines and Hong Kong Airlines among its myriad assets from aviation to hotels, banking and real estate, has come under intense pressure to repay debt that ran to US$108 billion at its 2018 peak. The Haikou-based conglomerate, more than a year into an assets disposal programme, said its debt impairment plan has been imperilled by "increasing liquidity risk" because of the current coronavirus outbreak.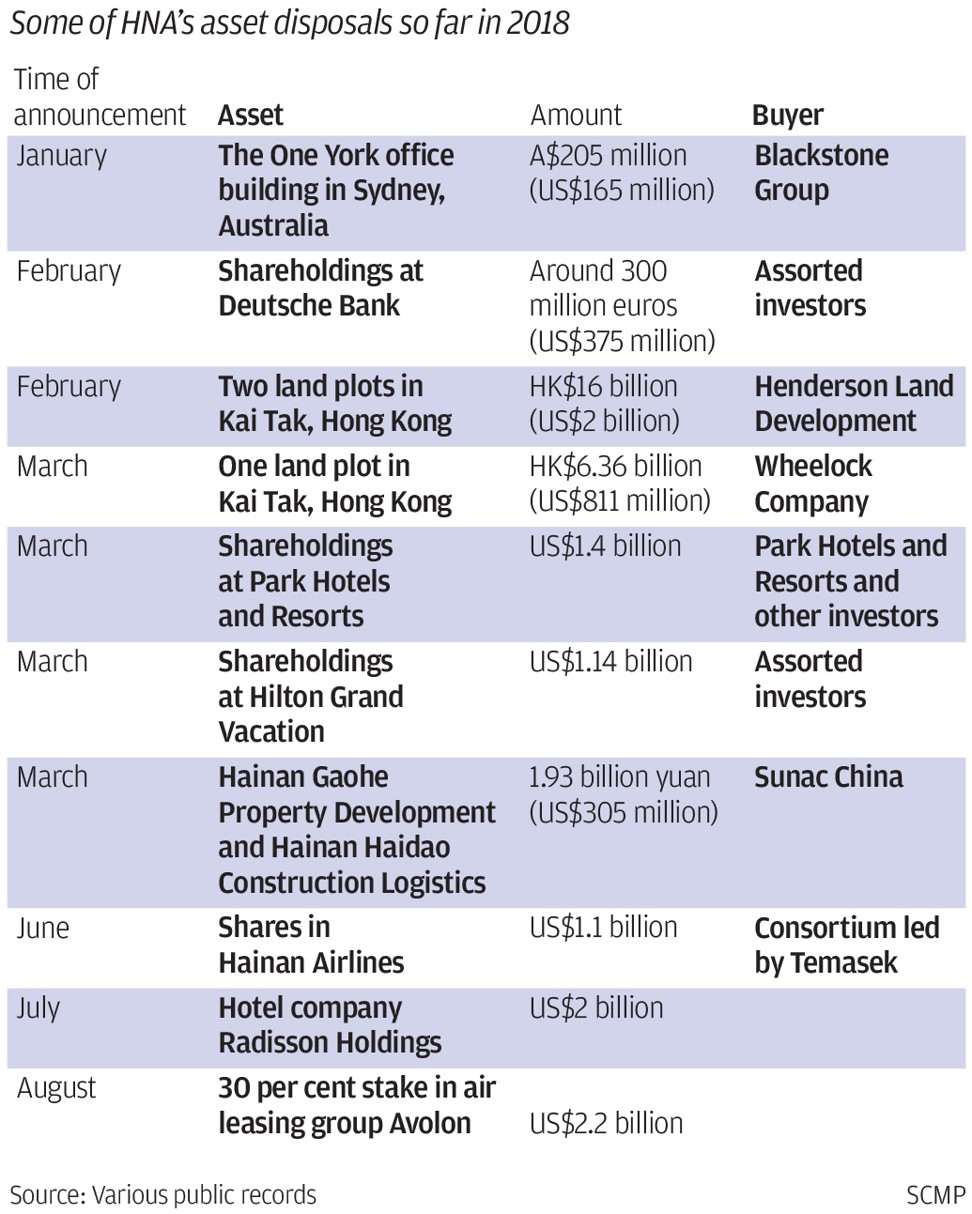 Under a government plan, Hainan Airlines' assets may be split with other Chinese state-owned carriers, according to a February 20 report by Bloomberg, citing people familiar with the matter.
State carriers Air China (0753.HK) (601111.SS) and China Eastern Airlines (0670.HK) (600115.SS) are prepared to hold talks about HNA's assets, a source with direct knowledge of the matter said on Feb. 20.
Today's statement did not mention the treatment of HNA's aviation assets, although the working committee handling the group's risk management includes Li Shuanchen, a deputy at the civil aviation administrator's southern region.
In a separate statement on Saturday, HNA Group also said it will add two more seats to its existing five member board of directors, with Hainan Development's Gu becoming its executive chairman. Co-founder Chen Feng will remain the board's chairman.
Most of HNA related companies in China rebounded substantially since the rumor of takeover was out around Feb. 20.